4 Ways to Build a Successful Employee Development Plan in 2021
by Simple Learning System | July 2, 2021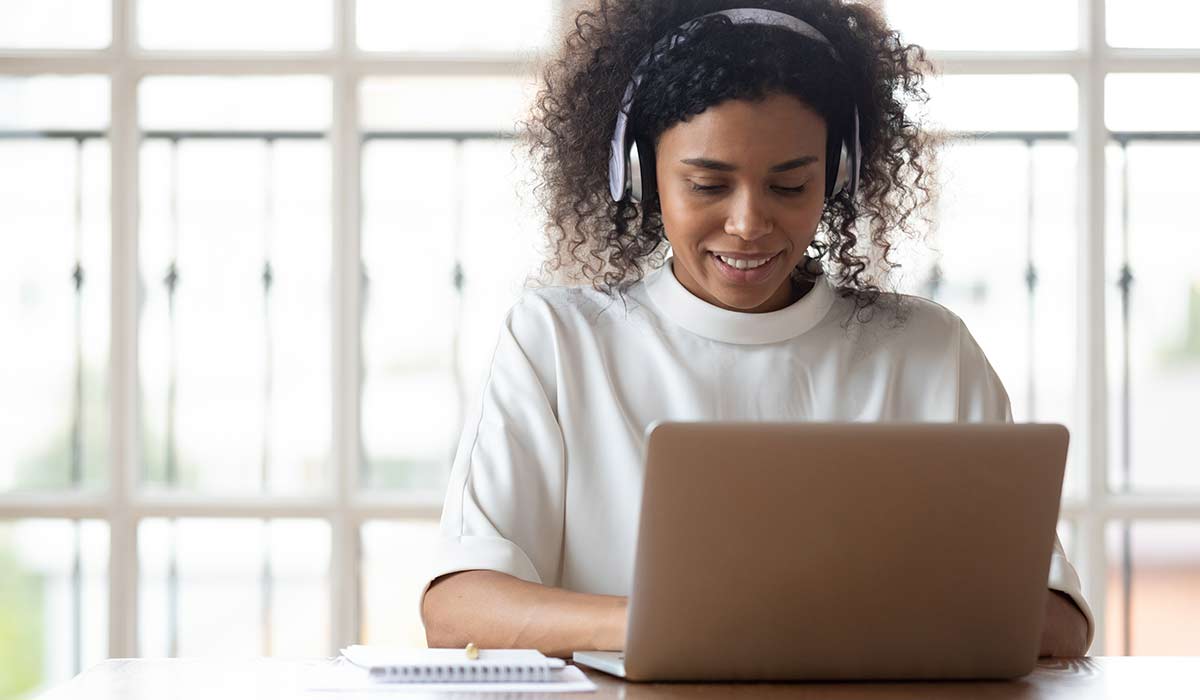 4 Ways to Build a Successful Employee Development Plan in 2021
by Simple Learning System | July 2, 2021
As organizations were forced to adapt to the changing landscape of 2020, many turned to digital and online tools to keep moving forward. Because of this, it's no wonder that the field of online training has seen explosive growth in the past year.
Now, successful companies across the United States are making employee learning and development a priority in 2021 to help build stronger, healthier companies.
4 Ways Successful Organizations are Tackling Learning and Development in 2021
#1: Make Employee Development a Priority
The LinkedIn 2021 Workplace Learning Report surveyed global learning and development (L&D) professionals to paint a better picture of how their organizations are handling employee development in 2021. 
64% of professionals surveyed agree that learning and development is no longer "nice to have", it's a need to have. This emphasis on the importance of L&D is reflected in how companies are budgeting – 33% of L&D professionals expect their budget to increase, up from just 22% in June of 2020 and 27% in 2017.
Organizations will need to prioritize their employee development programs to stay current and competitive in 2021 and beyond.
#2: Make Sure Leadership is Focused on Employee Training
In 2020, executive championship of learning and development hit an all-time high, and recent months have shown that this isn't just a fleeting trend.
In March of 2021, 63% of L&D professionals agreed that employee development needs a seat at the executive table, compared to just 24% in March of 2020.
Nearly two-thirds of survey respondents agreed that CEOs are active champions of learning, and the benefits of having this buy-in from leadership are clear. Avient, a global provider of polymer materials and services, had a "month of learning" campaign in May of 2020. When the executive team emailed employees to encourage team members to complete at least one course by the end of the month, the company saw the activation of learning licenses increase from 40% to 95%!
#3: Focus Your L&D Efforts
When implementing your employee development program, focus on the areas that will drive the most benefit for your organization for employees.
Globally, learning and development professionals prioritize three top areas of focus:
Upskilling and reskilling, favored by 59% of L&D pros
Leadership and management, a priority for 53%
Virtual onboarding, at 33%
Upskilling is of particular importance, helping companies prepare for a future defined by automation and advanced machine capabilities. Organizations prioritizing upskilling for their team members include Amazon and JPMorgan Chase.
#4: Invest in an LMS
How are companies implementing their new learning and development programs? The 2020 Training Industry Report shows that a learning management system is the technology of choice for organizations of all sizes.
95% of large companies, 86% of midsize organizations, and 75% of small businesses use an LMS to implement their employee development programs. And, the importance of having an LMS is only expected to increase in the coming months and years. Learning management systems and online learning tools are the most frequently anticipated purchases for employee training teams looking forward, with 41% looking to invest in an LMS vs. 31% last year.
To prepare for the future companies need to invest in employee development. Will your workforce be prepared to face future challenges? Get started by scheduling a demo of the Simple Learning LMS.