How Training With An LMS Impacts Your Customer Experience
by Simple Learning System | August 25, 2023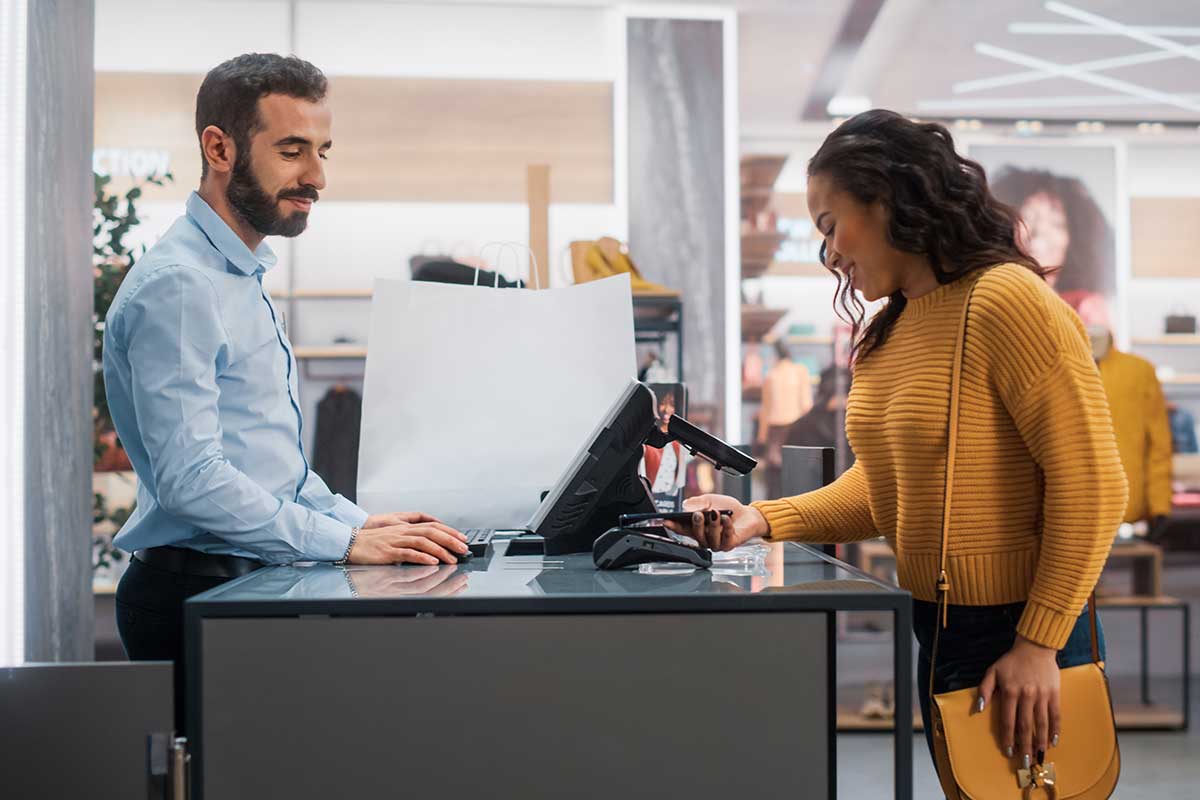 How Training With An LMS Impacts Your Customer Experience
by Simple Learning System | August 25, 2023
When a new customer steps into one of your stores or reaches out online, their interaction with your team members will shape their entire perception of your organization. Ensure this critical step in their relationship with your company goes as smoothly as possible. Implementing the right training programs for your employees and customers can help brighten up their experience, from onboarding to retention.
Learn how to create an experience that keeps shoppers and prospective clients returning for more with a learning management system.
2 Crucial Ways an LMS Can Improve The Customer Experience
Support Company Knowledge & Develop Key Customer Service Skills
If you only deploy employee training programs to check compliance boxes, you may be missing an opportunity to improve sales and profits. Efficient, effective training can help build up your employees' soft and hard skills, improve your internal processes, and, ultimately, your client's experience with your company.
When considering what courses to offer to your team, consider using your training to help develop:
Product knowledge to help employees convey to customers the benefits of the product you offer and to better answer questions and troubleshoot.
Process knowledge to ensure that internal processes are flowing smoothly and that inefficiencies don't inadvertently create a negative experience for your customers.
When determining how to implement this training in your organization, there are several key touch points where training can help your employees grow and expand their skill sets.
Consider:
Onboarding training to help familiarize customer service representatives and other customer-facing employees with company culture, tools and software, and products.
Training to help current employees further their skills. This can include critical customer service skills like communication, conflict resolution, customer advocacy, etc.
Investing in a robust employee training program is an investment in your bottom line. You can create an engaged team and happier customers by empowering your employees to grow and develop their skill sets.
Grow Customer Product Knowledge With A Customer-Facing LMS
Implementing an effective training program through your learning management system (LMS) can benefit your customers as well as your team members. The idea of training your customers may seem counterintuitive at first, but it can actually help your buyers use your product more effectively.
By incorporating customer training into your processes, you can educate your audience on how to use your products and share new features and options with them. This can help develop their relationship with your company and reduce frustrations from a lack of understanding of the product.
Customer training can help onboard customers faster, with resources like courses and tutorials available to help them use your product. Educating your customers can also reduce churn and keep your audience invested in your product.
When implementing a customer training program, consider a few key touchpoints:
During customer onboarding. By offering training and tips on using the product best, you can maximize how much customers benefit and improve their overall experience.
When new features or options are released. By offering new training when you expand your offerings, you can keep yourself top of mind with your audience and build up their enthusiasm for your brand.
Are you ready to explore how implementing training through an LMS can help further build your customer's relationship with your company? The Simple LMS can help you organize, manage, and track the training you need to develop your customer support processes or create a product-focused customer training program to help reduce returns and customer service calls.
Schedule a demo with the Simple Learning team today to find out how we can personalize a training program that will help your company reach its business goals.