Skip to main content
THIS MASTER SERVICE AGREEMENT the ("Agreement"), is the standard service agreement between between Simple Learning Systems ("Simple") and clients who contract Simple services or license Simple software ("client").
The purpose of this Agreement is to define the working relationship between Simple and client, define general governance, and allows projects to be added as a Scope of Work (SOW) or license agreement. Simple shall provide client with the services and/or products as described in each SOW or grant license through a license agreement. Each SOW or license agreement may include additional governance as required for the specific project.
TERM
This Master Services Agreement has no term. The term of specific agreements are defined in services agreements, license agreements, procurement contracts, and other contracting vehicles on a client by client basis.
SCOPE OF SERVICES
Simple collaborates on software design and development related activities and tasks, pursuant to "SOWs" . Work or services provided by Simple are referred to as "Services." For purposes of this Agreement, Simple is the "Performing Party" and the Party for which the Services are to be performed or license is being granted is the "Engaging Party."
All SOWs that are negotiated between the Parties, shall be in writing, and executed by both Parties. If either Party requests a change to a SOW, the Parties shall agree on a change order ("Change Order").
COMPENSATION
The budget and the payment terms will be defined in each SOW. Except as otherwise provided in such SOW, undisputed invoices shall be payable within thirty (30) calendar days after the date of the invoice. Any invoices not paid within thirty (30) days of the date of the invoice will bear interest at the lesser of twelve percent (12%) per year or the maximum amount allowed by law. Payment shall be made via check, cashiers check, ACH, or credit card to Simple Learning Systems. If any payment on any account exceeds ninety (90) calendar days, Simple reserves the right to suspend or terminate that account at Simple's sole descretion.
INDEPENDENT CONTRACTOR
The relationship between Simple and all clients is that of an independent contractor. Nothing in this agreement should be construed to create a partnership, joint venture, or employer-employee relationship. Each Party shall, at all times during the term of this Agreement, perform the duties and responsibilities herein without any control by the other Party. Either Party may realize a profit or loss in connection with performing the services. Simple may render similar services for the benefit of others. Neither Party is an agent of the other Party and is not authorized to make any representation, contract, or contract commitment on behalf of the other Party.
INTELLECTUAL PROPERTY
The term "Inventions" means all inventions, works of authorship, know-how, technology, technical data, methodologies, information and intellectual property anywhere in the world, including but not limited to (a) software designs, source code and development and other intellectual property, whether created individually or jointly by the Parties, as a result of or in connection with the work performed under this Agreement, (b) all related copyrights, trademarks, patents, trade secrets, Confidential Information, and other proprietary rights, (c) any derivatives, improvements, enhancements or extensions of any of the foregoing conceived, reduced to practice, or developed during the Term or in performance of this Agreement and (d) any intellectual property or other rights anywhere in the world relating to any of the foregoing.
OWNERSHIP OF WORK PRODUCT
Simple retains ownership of all inventions and intellectual property contained within the existing, or future developments, of the Simple Learning Management framework. The Simple Learning Management Framework is a cloud based Software as a Service (SaaS) web application and subject to license fees. Simple licenses non-exclusive, worldwide single use license of the Simple LMS Framework for use in web applications that are maintained and supported by Simple and hosted on Simple web servers.
Clients and/or licenses of the Simple Learning Management Framework may not modify or manipulate the Simple framework, nor combine with other products to make a derivative platform. Clients and/or licenses may not extract and use any single component from the Simple LMS framework, on a stand-alone basis, on any other software project, or permit any end user of the clients platform to extract any component and use it separately from the End Product.
LICENSING
Simple Learning Systems owns and retains all rights to Simple Learning Management Framework, courseware produced by Simple, and the content contained therein. The content of the courseware is also protected by copyright, trademark, and other intellectual property laws. Simple grants non-exclusive limited license for use of software and/or courseware, including for the purposes of accessing and viewing the courseware within third party Learning Management Systems non-commercial purposes.
WARRANTIES AND LIABILITY
Simple warrants that they shall use commercially reasonable efforts to carry out their duties in accordance with applicable best practices, and all other applicable federal and state regulations and laws.
INDEMNIFICATION
Clients shall, to the fullest extent permitted by law, defend, indemnify and hold harmless Simple and its members, directors, officers, employees and agents ("Simple Indemnified Parties") from and against any and all third party claims, liabilities, losses and expenses (including reasonable attorneys' fees), directly or indirectly, wholly or partially arising from or in connection with any negligent, gross negligent or intentional tortious act or omission of the Client, its employees or agents, related to the Work Products, Deliverables, and Services performed by Simple under this Agreement.
FORCE MAJEURE
Any delay or failure of a Party hereto to perform its obligations hereunder will be excused if and to the extent that it was caused by an event or occurrence beyond such Party's reasonable control and without its fault or negligence ("Force Majeure"). Force Majeure includes, but is not limited to, acts of God, actions by any government authority (whether valid or invalid), fires, floods, windstorms, explosions, riots, natural disasters, wars, sabotage, acts of terrorism, or court injunction or order. A Party claiming Force Majeure must provide the other Party with written notice of such delay (including the anticipated duration of the delay) within ten days of the occurrence of Force Majeure. If the delay lasts more than 30 days, or if the Party claiming Force Majeure does not provide adequate assurances to the other Party that the delay will cease within 30 days, such other Party may terminate this Agreement upon written notice to the Party claiming Force Majeure.
DISPUTES
In the event one Party believes the other Party to be in breach of this Agreement ("Dispute"), the aggrieved Party shall notify the other Party or its counsel ("Notice") of the alleged breach or violation, and the Parties shall attempt in good faith to resolve or clarify the Dispute ("Negotiation"). In the event the parties are unable to cooperatively resolve the Dispute, they shall attempt, in good faith, to mediate the matter in a mutually acceptable location within the state of California.
("Mediation"), engaging the services of a mediator familiar with subject matter at issue and acceptable to both Parties. Applicable mediation fees shall be borne equally by the Parties. The requirement of Mediation shall be deemed satisfied if the filing Party proposed a qualified mediator and offered to make itself reasonably available during the 60 days following Notice, but Mediation did not take place or conclude within such 60-day period.
The requirement of Mediation and Negotiation may be waived upon mutual written consent of the Parties. Further, notwithstanding the foregoing, either Party may seek injunctive relief against a Party related to the acts or omissions of such Party that breach this Agreement and cause or are likely to cause irreparable harm to the other Party, without the requirement of Mediation or Negotiation.
APPLICABLE LAW
This Agreement shall be governed by the laws of the State of California, without regard to its conflict of laws rules.
NOTICE
Any notice required or permitted hereunder shall be in writing and shall be deemed given as of the date it is: (a) delivered by hand; (b) received by Registered or Certified Mail, postage prepaid, return receipt requested.
TERMINATION
Agreements and may be terminated by either Party upon 30 days' prior written notice following expiration of the last remaining SOW, or if the other Party materially breaches this Agreement and such breach is not cured within 30 days following receipt of written notice of termination.
Termination of an Agreement by either Party shall not affect the rights and obligations of the Parties accrued prior to the effective date of the termination. Upon termination of this Agreement, an Engaging Party shall pay a Performing Party any unpaid Fees set forth in an associated SOW for Services provided through the date of termination, unless such termination was in connection with a breach or alleged breach of such Performing Party.
ASSIGNMENT
Neither Party hereto may assign, cede, or transfer any of its rights or obligations under this Agreement without the written consent of the other Party, whether by merger, acquisition, sale, operation of law, or otherwise.
WAIVER
No waiver of any term, provision or condition of this Agreement whether by conduct or otherwise in any one or more instances shall be deemed to be or construed as a further or continuing waiver of any such term, provision or condition, or of any other term, provision or condition of this Agreement.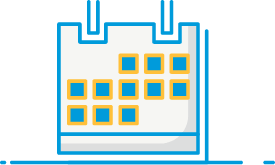 Schedule a personalized demo
Simple LMS is highly versatile and can be implemented to deploy training for organizations in several different industries, including government, corporate, medical, non-profit, education, and more.
Want to see how simple learning can be? Schedule a personalized demo of Simple LMS and explore our innovative learning management system